Super cars are not necessarily for the rich and famous but there are police forces that have these vehicles as well. So if you are thinking to rob a car then think twice because these cops will definitely going to catch you.
So Let's check out the Top 3 Most Expensive Police Car's in the World.
---
1) Bugatti Veyron
Price : $4 million
Country : Dubai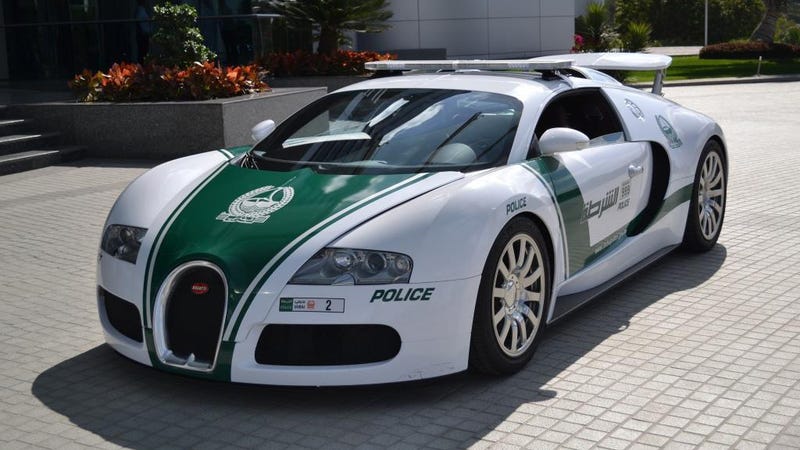 It will be a pleasure to be a cop in Dubai, as you get a chance to drive these type of super car's. This car can run at 267 miles per hour, which probably makes it the fastest car. These car's has become more of a show piece and a display of Dubai's wealth and prosperity.
2) Mercedes Benz Brabus Rocket
Price : $580,000
Country : Germany
With the top speed of 228 mph, enormous 6.3L V12 Biturbo 800 engine and amazing design it's a pleasure of being a policeman.
3)  Lamborghini Murcielago
Price : $380,000
Country : England
Launched on 28 February 2011, this car has a mid-engine and all-wheel drive layout. It has a top speed of 200 mph, so criminals cant even think of rob.
Also Read :Top 3 Everyday Activities Which Are Illegal In North Korea
---
Do You KNOW ?
It would take less than 6 months to get to the Moon by car at 60 mph (95 km/h).
---