Every person in this world has to use pens in their life. There are many types of pens in the world which are being used by the people, but some of them are very expensive due to their features.
So here is the list of Top 3 Most Expensive Pens in the World.
---
1) Aurora Diamante Fountain Pen
Price : 1,470,600
Aurora Diamante is the best writing and also best-writing instrument in the world. It contains over 30 carats of De Beerss diamonds on a solid platinum barrel and about 2,000 diamonds are carefully attacked on the body of pen.
2) Mystery Masterpiece Mont Blanc & Van Cleef & Arpels Limited edition
Price : 730,000
It was in three editions that have some different specialities like rubies, emeralds and sapphires as well. The pen is consisted of about two famous brands Van Cleef and Mont Blanc who remained together to make a luxurious pen.
3) La Modernista Diamonds Caran d'ache
Price : 265,000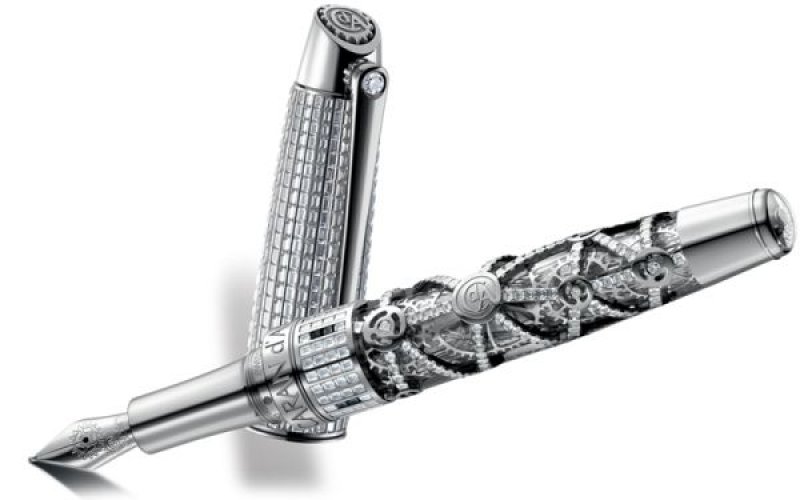 It is made of expensive material and further coated with silver. The nib of this pen is made of 18K gold and also equipped with diamonds and rubies on it. It is also listed in the Guinness World record as a most expensive pen in the world in 2001.
Also Read : Top 3 Most Expensive Sunglasses In The World
---
Do You KNOW ?
Ballpoint pens can draw a line up-to 4,000 to 7,000 feet long.
---