A water park is an amusement park that features water play areas, such as swimming pool and a lot more amazing stuff.
Here are the Top 3 Largest Indoor Water Parks In The World.
---
1) Tropical Islands Resort
Square Feet – 710,000
This is the largest indoor water park in the world. This water park is inside a 107 meter (351 ft) high hangar that stands as the world's largest single hall without supporting pillars inside.
2) World Waterpark
Square Feet – 225,000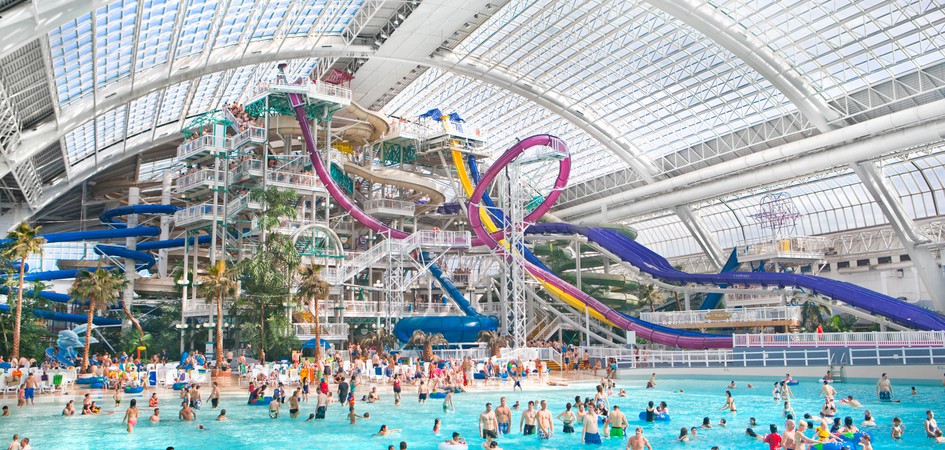 North America's largest indoor water park. It has a maximum capacity of 40,000 guests and features one of the world's largest indoor wave pool with waves of approximately 5 to 6 feet.
3) 
Kalahari Resorts Sandusky
Square Feet – 173,000 The water park contains a unique roof system which lets in the most natural light. This water park contain a wave pool, two surfing simulators and a basketball pool.
Also Read : Top 3 Largest Swimming Pools in The World
---
Do You KNOW ?
The Wild Wadi Water Park is the world's fastest growing water park according to the new Global Attractions Attendance Report from Themed Entertainment Association.
---