There are a Total of 194 countries in the world, some nations are so small that cities within other nations are giants when compared to them.
So guys here are the Top 3 Smallest Country in the World.
---
1) Vatican
Area : 0.44 km²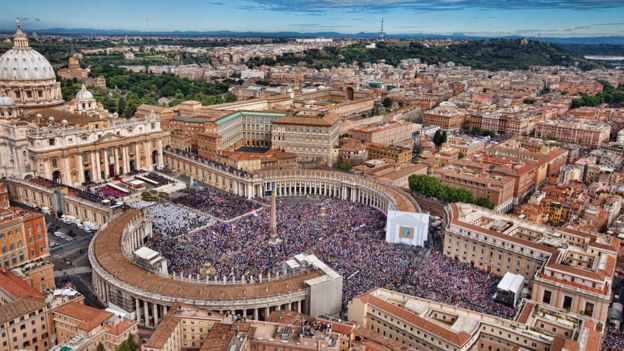 The world's smallest country is the Vatican, also known as the Holy See. It is also home to the biggest church in the world – St. Peter's Basilica. Its income comes from the voluntary contributions of over 1 billion members of the Roman Catholic Church around the world.
 2) Monaco
Area : 2 km²
Monaco is home to the largest number of millionaires and billionaires per capital in the world. With a population of over 36,000, Monaco is the world's most densely populated country. And also known for its gambling and luxury goods and services industry.
3) Nauru
Area : 21 km²
Nauru is the smallest island country in the world. Formerly known as Pleasant Island, its phosphate resources are now depleted, leading to a 90% national unemployment rate, with the remaining 10% employed by the government.
---
Do You KNOW ?
In Malaysia, authorities prohibited its people from wearing yellow clothing.
---